Regular price
$28.00
Sale price
$17.00
Unit price
per
Sale
Sold out
Description:
Take a break from chaotic Los Santos shenanigans and play some old-school pool with your friends.
This script supports any number of players, anywhere on the map where you can find a billiards table. You can also place your own pool tables wherever you want. 
Almost everyone uses a bit different pool rules, so this script doesn't restrict you to any ruleset. You can reset the game anytime, and play ball-in-hand (so you can place the ball anywhere) wherever you want. To prevent players from cheating, you must watch the game and stop them from doing so.
Whenever a ball is pocketed or player takes the ball in hand, everyone around the table receives a notification (Player has picked up the ball/what ball was pocketed.)
You can change keybinds or language in config file.

Features:

Works on every server (esx/vrp/anything).
Straight pool or 8 ball.
All pool tables anywhere work.
Anyone can play.
Fully multiplayer synced.
Full sound support - balls colliding, balls being pocketed, balls bouncing off of cushions.
Uses WarMenu (included), but you can easily use your own menu system.
View full details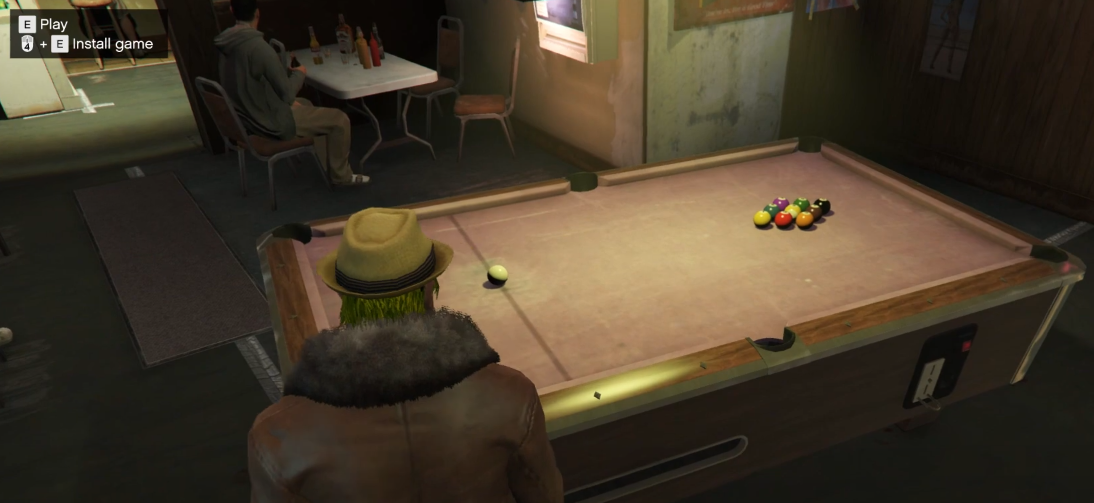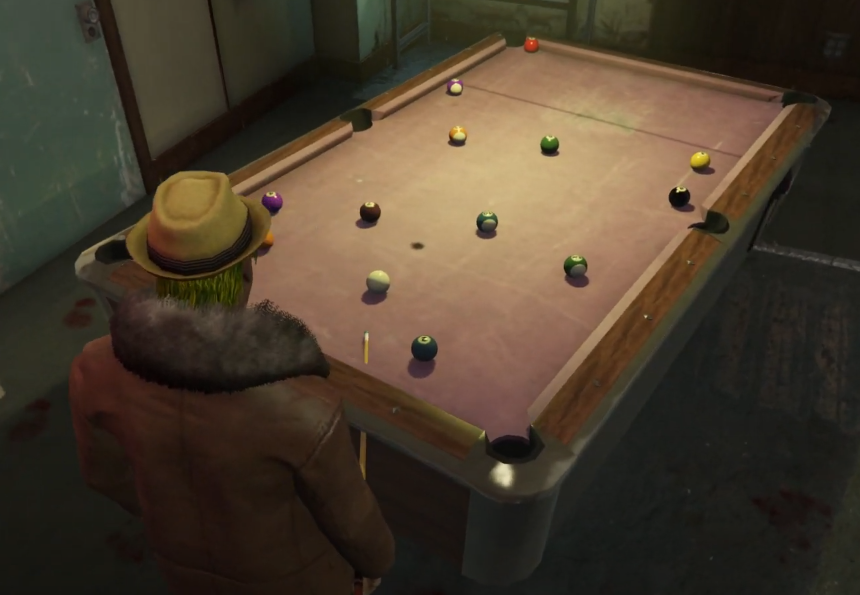 Frequently Asked Questions
After how long will I receive the product after purchasing it?

You will receive the purchased product immediately after payment. A page will appear to download the product and it will be sent to you via E-Mail (check in Spam if you don't find it).


In case there is any problem with the shipment, do not hesitate to contact us!
How do I install the resource I just purchased?
What if I have problems with a product?

If you experience any problems with the product you purchased, please contact us on Discord or via E-Mail so we can try to help you in solving the problem.
Is this One-Time-Payment or Subscriptions?

All our products are one time payment, you will not be charged monthly.
Are the products encrypted and not editable?

No, all the products are not encrypted so you can modify them to your liking!
24/7 Support

Our customer FiveM support is second to none users rave about how we don't rest until every issue is solved to their satisfaction.

Secure Checkout

With 128-bit SSL security with advanced encryption you are guaranteed that your purchases are safe.

No Hidden Fees

There are no hidden costs. The price you see is what you are going to pay.

Instant Product Shipping

Your product will be shipped to you immediately after payment is completed!